Restorations from Negative Self Concept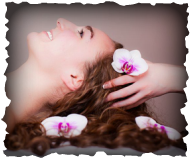 When there is an overall and deeply held belief that one is not deserving of happiness, health, love or well being it is often a result of a lack of self acceptance or positive regard.
The body can experience the impacts of negative self-talk. When we speak about ourselves in this tone the body responds with
Poor posture
Gastrointestinal symptoms/distress
Chronic pain
Obesity, eating disorders
Insomnia, sleep disorders
Sexual dysfunction
Addiction
Added anxiety & depression
Emotional outbursts

There are deep emotions often tied to these physical symptoms. Including abandonment, shame, guilt, and lack of self worth.
---