Restorations from Emotional Trauma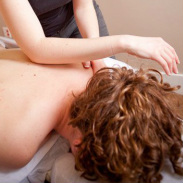 Emotional traumas can come about in times when you have felt unsafe, unsupported, neglected, put down, or abandoned.
Anxiety
Depression
Chronic headache
Chronic back pain
Emotional outbursts

Gastrointestinal symptoms/distress
Muscular Pain complaints
Obesity, eating disorders
Insomnia, sleep disorders
Sexual dysfunction
Asthma, respiratory ailments
Addiction
and much more
Some clients indicate that they have gone to the doctors in the past only to be told that it is all in their head. It is real pain, and it is in the heart - coming through in the body.
---