Restorations from past Sexual Abuse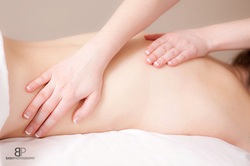 Receiving massage or touch therapy can help those in recovery as a survivor regain body control, redefine physical boundaries that feel safe, experience the pleasure of safe, non-sexual touch, and regain a sense respect and connection to his or her body.
The body goes through the abuse with you but is generally left out of the healing process. Survivors often experience physical symptoms caused by the chronic stress of managing painful memories. Survivors often report experiencing one or more of the following symptoms as their body attempts to cope with unhealed physical memories:
Chronic pelvic pain
Gastrointestinal symptoms/distress
Muscular Pain complaints
Obesity, eating disorders
Insomnia, sleep disorders
Sexual dysfunction
Asthma, respiratory ailments
Addiction
Chronic headache
Chronic back pain
Emotional outbursts

Some clients indicate that they have gone to the doctors in the past only to be told that it is all in their head. It is real pain, and it is in the heart - coming through in the body. There is relief out there.
---